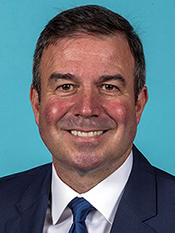 Joe is a licensed professional counselor who conducts his private psychology practice in Philadelphia, PA. Working with individuals, couples, and families, Joe can be best characterized as a peak performance, strength based, future focused practitioner who facilitates therapy as an experiential process. He specializes in solution-focused/strategic therapy while having an expertise in clinical and medical hypnotherapy.
Joe specializes in:
Counseling Individuals, Families, and Couples
Hypnotherapy
Sport and Peak Performance Psychology
Habit Control such as Smoking Cessation and Weight Loss
Joe is also available for Skype sessions.
Joe Dowling, M.S., LPC
4554 Manayunk Ave
Philadelphia, Pa 19128
---

Check out Joe's Sport Psychology site at www.zonefulness.com.
---
In this handout Joe provides an easy, fluid, and effective technique on how to utilize your own natural and innate ability to perform at your best.  Whether you are competing in an athletic event, giving a speech, or working to overcome some other challenge in your life, this is a wonderful tool and exercise that will allow you to create and maintain peak performance. Click Here For Handout.
---
Articles
Do you consider yourself, or do others label you as a control freak?   Many clients over the years have announced to me that they are major control freaks.  They consider their micromanaging of relationships, responsibilities, and of even fun to be something of an unbreakable habit.  Others explain that, "everyone thinks I have to be in control all the time…but if I don't take care of things, who will?"  It has been my strong experience that the aforementioned people believe that they are actually IN CONTROL when they worry, obsess, what-if, and incessantly question themselves and everyone they interact with on a daily basis… read more
If I were King of the World the phrase "WHAT-IF" would be stricken from all languages. People would be banned from uttering these overwhelmingly poisonous words. What-Iffing is a practice that is extraordinarily common in our society. In my work What-If is identified as a primary symptom of anxiety. What-If is a hit man for anxiety, a sadistic pied piper that leads people into a toxic waste dump of symptomology.…read more
Watch the Black Knight from the movie, The Holy Grail, and see if you can figure it out…. read more
——————————————————————————————————————————
Published Articles
We believe that imaging perfect performance and creating a relaxed state has been grossly and unnecessarily overemphasized in sport psychology and, in particular, in sport hypnosis.  Sport psychologist, both academicians and clinicians, have been mired in an unrelenting and redundant emphasis on visualization and relaxation.  This does the field a great disservice.… read more
An Ericksonian approach to smoking cessation is a four-session model utilising solution-focused questions, strategic task assignments, and both conversational and formal hypnosis.  This model assists clients to change their experience of smoking, generating a pattern interruption that gradually expands through the course of treatment, ultimately rendering the smoking habit powerless.  The subconscious mind creates a seamlesss transition that enables a client to experience a resolution that is, most commonly, devoid of irritability and other withdrawal symptoms.  Jeff K Zeig, PhD, a teacher of mine, once said, "Therapy is the art of changing patterns." (Zeig, 2002)  This model creates change from the inside-out, enabling a client to tap in to the endless stream of healing energy that flows within the mind-body connection… read article
——————————————————————————————————————————
Joe in the News
Jon Jaques Emerges as Starter After Career Spent on the Bench
"[Dowling] came in and talked to us about the importance of forgetting the last play –– whether it was good or bad –– and moving on to the next one as a fresh start. That kind of hit home with me," Jaques said. "I've always been my biggest critic. That's probably been one of the reasons I've not had a lot of confidence in the past."

Getting into the Zone at Cornell
"Dowling said…visualizing playing well in the future can help you focus on the next play or simply drown out negativity in your life and help you sleep better at night….One message that Dowling left that has really helped me is the idea that the "next shot is the first shot."  I'm not at all qualified to give psychological advice, but just saying that little quotation to myself on or off the court whenever I feel myself getting flustered kind of clears my mind and helps me focus.  Try it."